The Museum and its history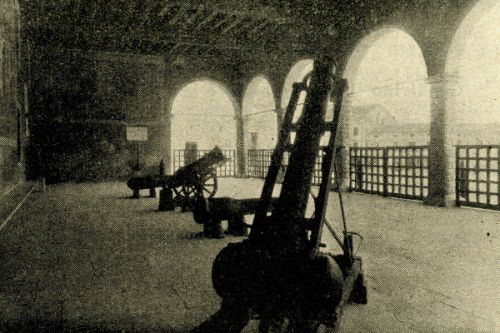 The Museo della Battaglia [Museum of the Battle] was founded by a Boy of '99 ["Boys of '99" was a term used to describe young conscripts who were born in 1899 and had fought in the First World War] called Luigi Marson from Vittorio Veneto. Enlisted in the 2nd Grenadiers, he started collecting mementoes, such as a rosary that belonged to a fallen Hungarian, found on the River Piave.
Here began, according to his testimony, his lifelong passion. He was not a collector but a student, who through objects and documents tried to reconstruct, first of all to himself, the war in which he participated with patriotic spirit. After the war, he arranged a small collection at his house at Via Lioni.
In 1936, he had his first public exhibition with the support of the Dante Alighieri Society. Marson decided to donate his income to the city of Vittorio Veneto, and the council administration built the new museum at the site of the Ceneda City Council. However, the dedication of the private individual and the municipal interest were overpowered by the Fascist government's desire to glorify the victory of 1918. The grand inauguration ceremony of the new Museo della Battaglia took place on 2 November 1938. The flags of the 538 regiments that had taken part in the war were paraded.
Luigi Marson was appointed Director of the Museum, a position he held until his death in 1952. Since 1938, the Museum has been included within the context of the nationalisation and politicisation of the war, which has influenced other institutions, like the twinned museums of Rovereto and Gorizia. Nevertheless, perhaps due to its small size, the Museo della Battaglia has maintained a municipal and private character, in a peculiar combination. For a long time the Museum has received donations, which have helped to enrich the collections. The celebratory and rhetorical character of the layout of 1938 has been gradually replaced by the overlapping of multiple layers of relics and donations.
However, it was time to review the layout, taking into account the radical change of the times and a new awareness of an audience that, due to generational reasons, no longer had any ties to the experience of the soldiers or civilians who had lived through the year of the invasion.